HARRY TAYLOR
(Uncle Harry)
Corporal Harry Taylor
British Army
Service No 6461157
Royal Artillery and Royal Engineers
69th Searchlight Regiment
1st Airborne Division
Palestine - 1945
Photo Enlargement
Most photographs and documents may be enlarged. (unless it is a link to an external site)
When you hover your pointer over a photo the pointer will change to a hand.
Then simply click on the item to enlarge.
Harry Taylor (Uncle Harry) was born 12 February 1921, the first son of my Grandparents Frederick William and Emma Taylor (née Vickers). The family at this time resided at 115 Campbell Rd. Hamilton, Ontario in Canada. Being the eldest of the three Uncle Harry always kept an eye out for his younger brothers Uncle George and my father Frank Sutton Taylor.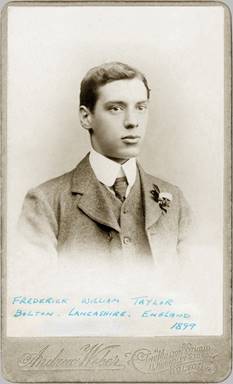 Grandfather Frederick William Taylor
Bolton Lancashire England
1899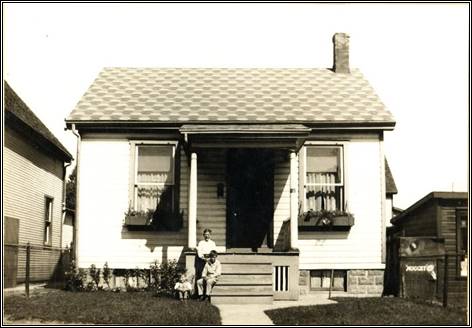 The family's first home in Canada
115 Campbell Ave
Hamilton Ontario
Top to bottom - Uncle Harry, Dad and Uncle George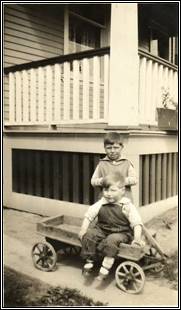 Grandma Emma Taylor, (standing) Uncle Harry, Dad (standing) with Uncle George Granddad Frederick William Taylor, Uncle Harry,
Dad, Uncle George and the family pet 'Bobby' sitting on trolley 1928 Dad, Uncle George and 'Bobby'
at Campbell Ave. Hamilton Ontario about 1927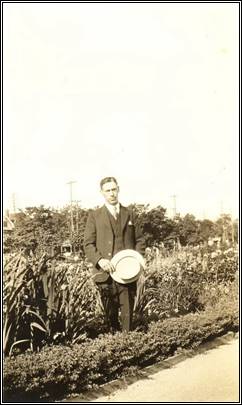 Granddad Taylor in Canada about 1920 Grandma Emma Taylor – late 1930s Dad, Uncle Harry, and Uncle George
in Hamilton Canada about 1930
The family moved back to Britain in 1932, first to Bolton, Lancashire and in the same year took up residence at 34 Bideford Ave. in Perivale, Middlesex.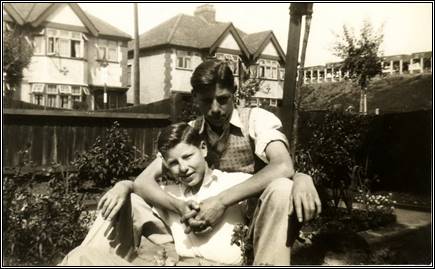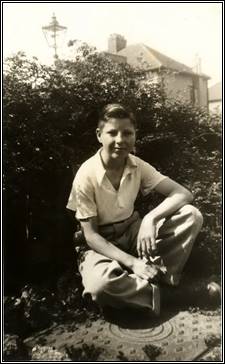 Dad with Uncle George at home in Perivale, Middlesex about 1939 Uncle George at home My Grandparents Emma and Fred Taylor
Perivale 1939 in Perivale 1940s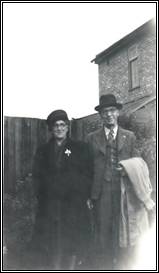 Grandparents 1944 Granddad Frederick William Taylor in the Greenhouse Grandparents 1950s
34 Bideford Ave, Perivale about 1939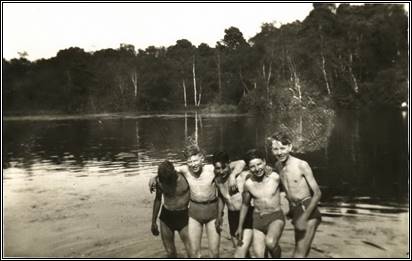 From left – Dad, Tom Westwater, Vincent Voce, Uncle George, Dad, Tom Westwater and Vincent Voce
Uncle George and Peter Price England 1940
Nanny and Grandad outside their Caravan Nanny and Grandad in their back garden
in Thundersley, Essex 1956 at Bideford Ave, Perivale 1950.
The Taylor Brothers
Dad 18, Uncle George almost 16 and Uncle Harry 20
June 1941
Uncle Harry married Helen McDonald Marshall (born 4 September 1923) in Sandyhills, Glasgow, Scotland on 15 October 1943.
We believe they met in England (Norfolk area) where they were both posted as Helen was in Auxiliary Territorial Service (ATS).
They were to have three sons all Glasgow born:
Laurence born 8 June 1944, Frederick Leonard born 20 January 1948 and Frank George born 29 June 1952. (Died 2 May 2007).
Sandyhills Parish Church 28 Baillieston Road Glasgow Wedding Invitation
Uncle Harry and Aunty Helen
Wedding Day 15 October 1943
War Service
4 April 1939
Uncle Harry enlisted into the 10th (TA) Battalion of the Royal Fusiliers (3rd City of London) Regiment. This unit had been transferred from an Infantry Battalion to a Searchlight and Anti-Aircraft Unit in 1938 and became part of the 40th Anti-Aircraft Brigade.
1 September 1939
Called to the Colours in what had now become 69th Searchlight Regiment. (458 Company)
This was an infantry Territorial Army battalion converted into a searchlight regiment in 1938 - the 10th (3rd City of London) Bn. The London Regiment. The headquarters and three companies were based at Harrow Road, London W.2. The unit was absorbed by the Royal Artillery in August 1940, becoming the 69th (3rd City of London) Searchlight Regiment, Royal Artillery and served in the United Kingdom throughout the Second World War.
Anti-aircraft searchlight and crew at the Royal Hospital at Chelsea in London, 17 April 1940
The effort to defend Britain against the Luftwaffe was enormous and on a huge scale.
For a list of Regiments see the website:http://web.archive.org/web/20040820103112/http://www.ra39-45.pwp.blueyonder.co.uk:80/slidx/index.html
More detail is available at: https://en.m.wikipedia.org/wiki/2nd_Anti-Aircraft_Division_(United_Kingdom)
See also a presentation by Mr Keith Brigstock on Royal Artillery Searchlights presented to the Winter Meeting of the Royal Artillery Historical Society.
This presentation offers a detailed explanation of the organisation, equipment and tactics of Royal Artillery Searchlights.
https://view.officeapps.live.com/op/view.aspx?src=http%3A%2F%2Fwww.army.mod.uk%2Fimages%2Fimages-microsites%2FRA%2FRASearchlights-Text-Final.doc
For a description of Britain during the Blitz we recommend the informative site: https://en.wikipedia.org/wiki/The_Blitz#British_counter_measures
AA-Gun 3.7-inch anti-aircraft guns in Hyde Park London
For a personal record of his experiences in a searchlight unit we suggest the reader look at the following item from Captain R.E. (Searchlights) Gavin W.S. Dudley, O.B.E: http://www.bbc.co.uk/history/ww2peopleswar/user/65/u1171465.shtml
1 August 1940
The unit was changed to a Royal Artillery Regiment and posted to East Anglia, Norfolk Area to defend RAF airfields etc. (Engagements - Battle of Britain and The Blitz) As well as being an Electrical Fitter he also became a Gunner. He served both as a gunner and an electrical fitter in that area until 1944.
23 May 1944
Transferred to Royal Engineers and posted to 1st Airborne Division - 9th Field Company RE.
10 April 1945
Moved with 1st Airborne Division to Norway. (Operation Doomsday) His unit was now known as 9th Airborne Sqn RE.
Its role was to find missing paratroopers from previous years (Operation Freshman and Operation Grouse) and to accept the surrender of Germans.
The missing paratroopers were on a mission to destroy Germany's ability to produce heavy water for their nuclear weapons programme.
When 1st Airborne Division arrived in Norway in May 1945, they were informed of the fate of the prisoners, and cooperated with the Norwegian Government to have the men buried with full military honours. The five from the first glider were re-interred at the Commonwealth War Graves plot at Vestre Gravlund near Oslo. The second glider's occupants were reburied at Eiganes churchyard in Stavanger and the Halifax aircrew were reburied at Helleland.
1 May 1945
Promoted to Lance Corporal
16 September 1945
Deployed to Middle East Land Forces in Palestine to clear up after terrorist attacks. He also served in Lebanon and Eqypt.
Palestine was a difficult assignment for the British and Uncle Harry's unit was in an unenviable position. They were charged with the responsibility to hold apart the two oppposing factions of Arabs and Jewish immigrants.
The major issue between 1945 and 1948 was, as it had been throughout the British Mandate, Jewish immigration to Palestine. The Yishuv was determined to remove all restrictions to Jewish immigration and to establish a Jewish state. The Arabs were determined that no more Jews should arrive and that Palestine should achieve independence as an Arab state. The primary goal of British policy following World War II was to secure British strategic interests in the Middle East and Asia. Because the cooperation of the Arab states was considered essential to this goal, British Foreign Secretary Ernest Bevin opposed Jewish immigration and the foundation of an independent Jewish state in Palestine. The U.S. State Department basically supported the British position, but Truman was determined to ensure that Jews displaced by the war were permitted to enter Palestine. The issue was resolved for the British in 1948 when the British mandate collapsed under the pressure of force and diplomacy.
Much has been written regarding Palestine following World War II and of course the Middle East remains in turmoil to this day. We have not attempted to detail the full background but for more details suggest the following websites:
https://en.wikipedia.org/wiki/6th_Airborne_Division_in_Palestine
Wikipedia gives its usual competent account including background, Jewish resistance movements, British 6th Airborne Division, Operations 1945 – 1948 and aftermath.
http://www.britishforcesinpalestine.org/index.html
This site is dedicated to the Veterans of a vicious war which is largely ignored. The focus is on the last years of the Mandate but also included are memories of Egypt and some war service, as well as experiences of non-British participants and a little background to give context.
http://www.jewwatch.com/jew-terrorists-timeline-1945-1948.html
The UN Report Prepared in 1948 for Ralphe Bunche, New UN Commissioner to Palestine.
This report is a compilation of all identified terrorist attacks on British, American and Arab individuals and entities from the assassination of the British Resident Minister in the Middle East on November 6, 1944 by members of the terrorist Jewish Stern gang to the assassination of Count Bernadotte on September 17, 1948.
http://www.anorak.co.uk/380574/news/israel-and-palestine-1920-1948-the-story-in-100-photos.html/
What did Palestine look like before 14 May 1948, when the State of Israel declared Independence? Archival Photos with original captions tell the story.
https://paradata.org.uk/media/863?mediaSection=Photos
Airborne Assault Paradata – 315 photos. This interesting site also includes pre and post combat reports, group and solo photos, documents etc.
http://www.colonialfilm.org.uk/node/6717 (Recruiting film for British volunteers for the Palestine Police illustrates the special nature of police duties in the Holy Land.)
The Annual Administrative Report of the Palestine Police for 1946 gives some sense of the intensity of the situation, with the Port and Marine division reporting numerous cases of the mining of ships and ports, the Railways division reporting 'widespread acts of sabotage' throughout the year (car bombings of stations, large scale armed attacks on trains, train derailings, explosives placed on tracks), and the Police Mobile Force reporting repeated remotely triggered roadside bombing of patrol vehicles. Numerous policemen were targeted in 'bomb outrages', and several were killed in the notorious King David hotel blast. Over the course of the year, the police seized a staggering 18,817 'serviceable' bombs, 24 machine guns, and nearly half a million rounds of rifle ammunition; in 1945 they had seized just 25 bombs, no automatic weapons, and just 10,000 rifle rounds (Palestine and Transjordan Administration Reports 1918-1948: Vol.14, 1945/6-1946 1995 (Southampton: Archive editions 1995): 509-58.
Uncle Harry
Middle bottom on the back of an Army Truck.
Gaza, Palestine 1945.
11 January 1946
Promoted to Corporal.
5 April 1946
Discharged from Colours to Reserves.
Medals
War Medal 39-45
Defence Medal
GSM 1918 - Clasp Palestine 45-48
TA Efficiency Medal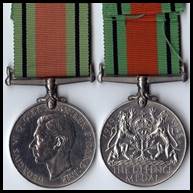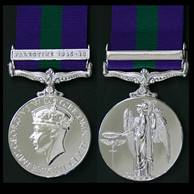 War Medal 1939 – 1945 Defence Medal General Service Medal Palestine 1945-48 T.A. Efficiency Medal
Author's Note:
Palestine 1945–48 MEDAL
Part of the resolution of the 1936-9 revolt was the imposition of an immigration quota for Jews wishing to enter Palestine. This was opposed by the Jewish settlers in Palestine and in 1944, a guerrilla war was launched against the British forces there, principally by the Irgun and Lehi. While service in this conflict prior to 1945 is counted as World War Two service, service between 27 September 1945 (the date a "state of emergency" was declared) and 30 June 1948 (when the last British troops departed) is acknowledged by this clasp to the GSM.
Source: https://en.wikipedia.org/wiki/General_Service_Medal_(1918)
Personal and Post War
Prior to the war Uncle Harry had worked for Hoovers in Perivale where he had started as an Electrical and Assembly Worker.
He met his wife in Norfolk where she was in ATS in that area.
He moved to Glasgow in early 1950 to be beside my Auntie Helen and where they were going to apply for a house. Uncle Harry worked for Hoovers there as well. Nanny and Grandad moved to the Essex area in the early 1950's. After Grandad's death Grandma moved to Ealing.
Uncle Harry left Hoovers in Glasgow and joined the Merchant Navy in 1961. He served until 1964 making 9 trips to different parts of the globe including Australia and New Zealand.
Cousin Laurie thinks his Father must have left the Merchant Navy about the time he joined the Black Watch in 1963. Fred (Leonard) was about to join the Black Watch in 1965. This left just Auntie Helen, Uncle Harry, cousin Frank and Granddad Marshall at the family home.
Laurence remembers his Father as a devoted and loving Dad. He was always taking them on holidays in Scotland and England to see the relatives and also camping in the highlands where his hobby of photography had them all posing for pictures.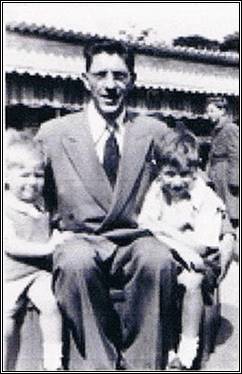 Frank (3), Aunty Helen, cousin Laurence Grandad, Grandma, Aunty Helen, and cousins Leonard, Uncle Harry and Laurence
and Uncle Harry on holiday in Durness Leonard and Laurence in back garden. Perivale 1950 on holiday in London
(Highlands of Scotland) 1955 visiting London Zoo 1951.
Leonard took the picture.
Laurence and Leonard on family holiday. Leonard and Laurence eating Whelks at Southend Pier whilst
Swanage, Dorset early 1950's. on holiday visiting Grandma and Grandad in Essex mid 1950's
Like his two younger brothers Uncle Harry never really spoke of the war.
Uncle Harry passed away very early aged 50 in 1971.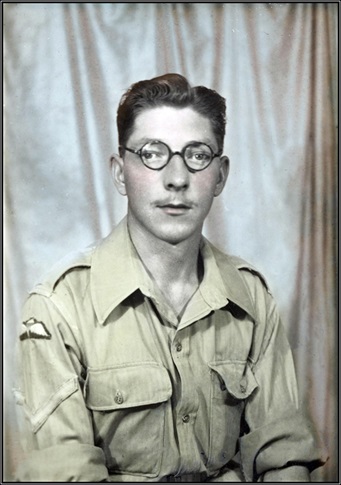 Cairo November 1945
I've often wondered how my Grandparents would have felt with all three sons away on active service during WW II.
My Grandfather served in France with the Canadian Expeditionary Forces during WW I and experienced the horrors of trench warfare.
He would have known first-hand what his boys were getting themselves into.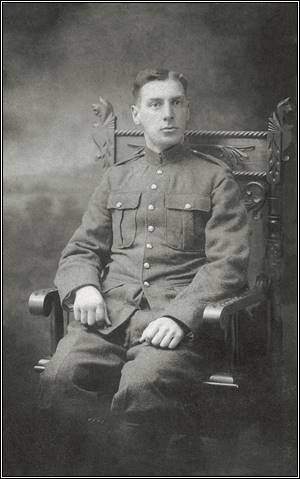 Frederick William Taylor
Canadian Army WW1
129th Overseas Expeditionary Force
Regimental No. 784982
1 March 1881 - 14 June 1962
Photo taken in Hamilton, Ontario
Served in France and Belgium
Band of Brothers
The three brothers – Uncle George, Uncle Harry and my Dad Frank Taylor. Wartime Service Photos
Post War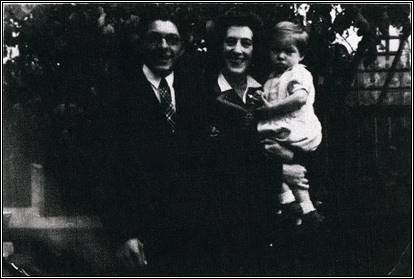 Uncle Harry and Aunty Helen with their firstborn Laurence
34 Bideford Avenue, Perivale 1945
Left to right
Uncle Harry and Aunty Helen (holding Laurence)
My Father Frank, Grand-Aunt Florence Mary Parkinson (nee Taylor)
and her 3 daughters, Elsie, Renee and Phyllis
My Grandparents Emma and Frederick William Taylor
34 Bideford Avenue, Perivale, England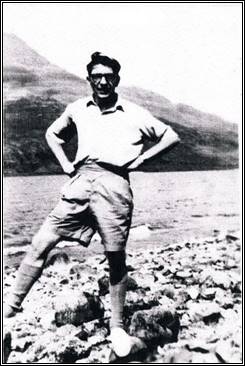 Uncle Harry in the Highlands
Scotland 1955
Uncle Harry and my sister Robin – first New Zealand visit.
Uncle Harry's first trip was on Dominion Monarch which was 1st Class passengers only, then the other 9 trips he made abroad were on Southern Cross. Unfortunately, the records do not say when he went to New Zealand, but the family remembers he went there most trips and he would have maybe stayed in Auckland or wherever only up to about a week.
Uncle Harry and my Dad Frank Sutton Taylor
New Zealand visit 1962
Frank with pet dog Fred in fields just outside Glasgow early 1960's.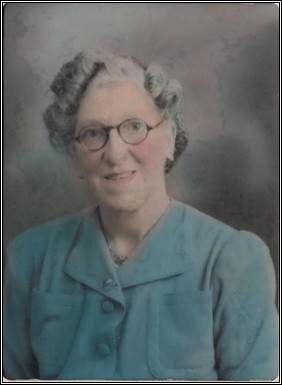 My Grandmother Emma Taylor
Passed away 17 April 1979. She was aged 86.
Later Years
s
Aunt Helen and Uncle Harry and pet Alsatian Fred in local pub for a drink. Glasgow late 1960's.
Fred on the right getting ready for Queen's Birthday Parade rehearsal
whilst with The Black Watch in Hong Kong the first time 1972.
Ann and Laurence at The Black Watch Sgts Mess function
going upstairs in Peninsula Hotel, Hong Kong 1972.
Leonard and Laurence were both in The Black Watch in Hong Kong together 1971/72.
Ann and Fred backstage with Billy Connolly Fred and Ann ready for Summer Ball
whilst they were stationed in Hong Kong 1988. in Hong Kong 1988.
Aunty Helen and Grandfather Marshall 1977
Grandad Marshall was a WW I Veteran.
He served with the Highland Light Infantry, a Glasgow Regiment.
Anne, Russ, Laurie and baby Lorraine 1977
Frank Laurie and Ann 1977
Russ Taylor - Jnr. Cameron Clan (Black Watch) 1977
Laurence too entered the military.
He served in Cyprus in the UN forces 1966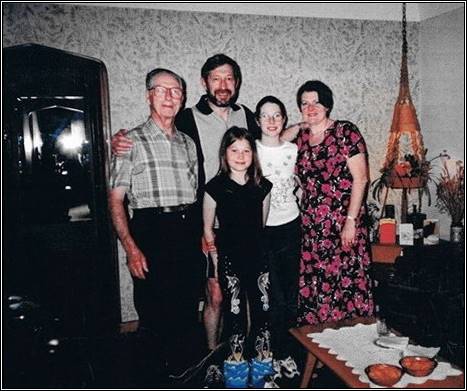 Uncle George with Frank, Poppy, Claire and Mary in his house on their visit to Canada 1999.
Fred's final day in uniform after 39 years' service. York 2002.
He served in The Black Watch (Royal Highland Regiment), The Royal Scots
and finally, Small Arms School Corps (finished in rank of Major).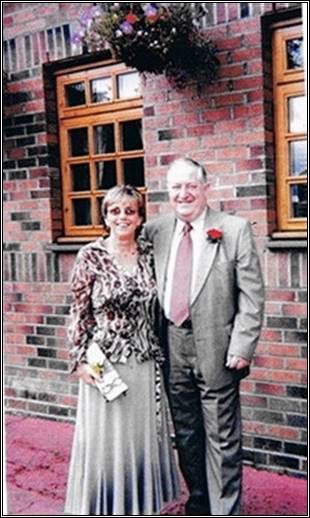 Ann and Laurence at reception for the wedding of niece Clare.
(Ann's brother's daughter)
Glasgow 2006.
Aunty Helen with Russ (left) and Laurie (right) Elgin 2008
Laurie and Ann Scotland 2008
Laurie and Russ
Inverness Scotland 2010
Aunty Helen and Russ Scotland 2010
Ann and Fred's daughter Diane's wedding picture. William and son Frankie (age 4) at Diane's wedding.
York, England 2011 York, England 2011
L to R: Son William, Grandson Frankie, Fred, Ann, Diane, Ian (groom)
Ann's sister Sandra and her husband Jim, Mary, Laurence and Ann.
2016
Wedding of Jason and Claire
Jason (Groom) and Claire
Mary – Mother of the Bride Laurie and Leonard
Sisters Poppy and Claire
Laurie, Elizabeth (friend), Ann and Leonard
Ann and Laurence's daughter Lorraine
with her daughter Kensie and son Jason in 2013.