<![if !vml]>
<![endif]> FRANK S. TAYLOR FAMILY AND ROYAL NAVY HISTORY.NET <![if !vml]>

<![endif]>
ROYAL NAVY INSECT CLASS RIVER GUNBOATS
The following are all original photos and postcards from the Taylor Family Collection
Structure of the Insects
All the Insects were built to identical blueprints. In length they measured 230 feet between perpendiculars and 237 feet 6 inches overall. They had a beam of 36 feet and a depth of 8 feet 6 inches, flat bottomed with a mean draft of 4 feet.
Their steel plating was thin by warship standards - only five-sixteenths of an inch amidships tapering to about one-eighth of an inch at the ends. The decks were strengthened in the vicinity of the main armament mountings with steel doublers three-eighths of an inch thick and a three quarter-inch steel doubler was also fitted on the sheer strake over the mid-ships section as extra stiffening. Beyond this they carried no armour and had no double bottoms unlike most ships.
That their armour was so minimal is not surprising given that these were essentially "kitset" ships specially designed to be broken down and reassembled. Heavy armour plating or additional construction "stiffening" was counterproductive. Active service with the Tigris Flotilla however resulted in rearming – a 2 - pounder pom-pom added, four of the .303 – inch maxim guns removed and a 3 – inch anti-aircraft gun installed in their place. All were fitted for towing kite balloons (to carry artillery observers). Initially sandbags were built up around the battery deck for protection of personnel, but later a 5 – foot shield made of ¼ inch chrome steel plate was built all around this deck as can be seen in the photos. All insects were similarly fitted.
Their propelling machinery was designed to produce 2000 indicated horse power and a top speed of 14 knots though this was often exceeded while on active service. It comprised two triple expansion reciprocating engines powered by two Yarrow water-tube boilers, driving a pair of in-turning propellers fitted in tunnels with balanced flaps. Three rudders provided a high degree of manoeuvrability. Their twin funnels were sited abreast and they carried one mast immediately abaft the conning tower or bridge. This supported a steel lookout platform. Fuel storage enabled them to carry 35 tons of coal and 54 tons of oil. This with stores, ammunition and crew gave a load displacement of 645 tons.
Accommodation was provided for 4 officers and 48 ratings when first built (1915) though in a reversal of normal naval procedure the ship's company lived aft and officers forward. Quarters were cramped because an 8 foot 6 inch depth to a ship allows for little inboard room. It was better to be short rather than tall. Side scuttles could be no larger than a dinner plate thus fans and wind scoops were essential for ventilation when in warm climates. All internal spaces were accessed from the deck by means of circular manholes and vertical steel ladders.
<![if !vml]>
<![endif]>
HMS Scarab – Wardroom 1943
Goldie (1st Left)
A.B. Dalzell (middle back)
Blondie (1st Right)
The engine and boiler rooms were immediately beneath the battery deck structure and fuel tanks forward of the boiler room with a magazine and shell room sandwiched in between. The wardroom and officers cabins were forward beneath the 'A' six inch gun and crew spaces and store rooms beneath and aft of the rear 'B' six inch gun. The galley was at the fore end of the battery deck structure underneath the bridge. Amidships on the battery deck was a tiny two-berth sickbay and a small wireless office.
Lavatories for the crew were provided in two small covered compartments placed right aft and overhanging the rudders which did away with the need for sanitary pipes and flushing systems as waste was dealt with by the bubbling wash of the ship's wake.
Living conditions were never comfortable.
The term comes from the period of colonial imperialism, where the European powers would intimidate other states into granting trade or other concessions (unequal treaties) through a demonstration of their superior military power. A country negotiating with a European power would notice that a warship or fleet of ships had appeared off its coast. The mere sight of such power almost always had a considerable effect, and it was rarely necessary for such boats to use other measures, such as demonstrations of cannon fire.
The British diplomat and naval thinker James Cable spelled out the nature of gunboat diplomacy in a series of works published between 1971 and 1994. In these, he defined the phenomenon as "the use or threat of limited naval force, otherwise than as an act of war, in order to secure advantage or to avert loss, either in the furtherance of an international dispute or else against foreign nationals within the territory or the jurisdiction of their own state."
As a result of such policies most major Governments in the 19th and early 20th centuries maintained naval gunboats. The Insect Class were designed for use in interior waterways and rivers hence their very shallow draft.
Origins of the Insect and Fly Class River Gunboats
In February 1915 Admiral of the Fleet Sir John Arbuthnot Fisher, Britain's First Sea Lord met with Mr (later Sir) Alfred Yarrow, a famous engineer and shipbuilder. Mr Yarrow was given 'carte blanche' to design and contract to build for the navy twenty-four warships, twelve larger and twelve small. For security reasons all vessels were to be referred to as "China Gunboats" while under construction. The smaller class were known as the "Fly" Class with such names as Butterfly, Cranefly and Gadfly. At 98 tons displacement they were designed to serve on the Tigris and Euphrates rivers in offensive operations against Turkey. See example below:
<![if !vml]><![endif]>

HMS Scarab China Station c1920

Fantastic original postcard

<![if !vml]><![endif]>

HMS Cockchafer 1915

Royal Navy Insect-Class River Gunboat

(Original Photo)
FIREFLY, river gunboat, Fly-class, 98t, built Yarrow in sections, re-erected at Abadan starting 8/15, entered service 11/15, 9½kts, c1-4in/1-12pdr/1-6pdr, 22 crew, Lt Christopher Eddis. Hit in the boiler by a shell, entirely disabled; 1 rating lost. Comet managed to take her in tow but both went hard aground, Turks closing in, Sumana took off both crews and both vessels had to be abandoned. Firefly captured by Turks and put back into service as Suleiman Pak, in action and recaptured 26/2/17 by gunboat Tarantula, near where she was lost. Lt Eddis resumed command (J/Rn/C/Cn/D/He/dx/gb/tf; ADM.137/3089)
<![if !vml]>
<![endif]>
HMS Firefly
Fly Class River Gunboat
(Original Postcard)
Mantis, Moth, Tarantula, Insect-class, 645t, 2-6in/2-12pdr/6mg and Butterfly, Gadfly and one other, Fly-class, 98t, 1-4in/1-12pdr/1-6pdr/1-3pdr AA/1-2pdr/4 or 5mg, all river gunboats. Following the capture of Kut the River Flotilla (Capt Nunn ) was given permission to pursue the retreating Turks. After passing Bughaila the three "Insects" came under heavy, short-range fire from the Turkish rearguard, with Moth hit eight times by artillery. Once through, the gunboats continued to harrass the Turks and recaptured river gunboat Firefly which was put back into service, and it is believed gunboat Sumana. The advance on Baghdad continued. In this action Mantis lost 1 rating killed, 1 DOW, Moth, 2 ratings killed, Tarantula, 1 rating killed, no lives lost in Butterfly and Gadfly (Cn/D/dk/gb/nh)
The dozen larger vessels were earmarked for service on the Danube to oppose a fleet of Austro-Hungarian warships (allied to Germany). These were also given the names of insects. Designed by Yarrow they bore the names Aphis and Bee, constructed by the Ailsa Shipbuilding Company, Cicala, Cricket, Cockchafer and Glowworm by Messrs Barclay Curle of Glasgow, Gnat and Ladybird by Messrs Lobnitz of Renfrew, Mantis and Moth by the Sunderland shipbuilding Company and Scarab and Tarantula by Messrs Wood, Skinner and Company Ltd.
According to A Cecil Hampshire, the Author of "Armed with Stings" an interesting feature common to all twenty four ships was that they could be taken to pieces, shipped out in crates to their area of operations and there reassembled. The Insect Class were to be towed by sea to the port of Salonica, Macedonia in Northern Greece where they would be stripped down and transported piecemeal by rail to Belgrade, Serbia
.
Royal Navy Insect Class River Gunboats
Photo Gallery
<![if !vml]>
<![endif]>
<![if !vml]>
<![endif]> <![if !vml]>
<![endif]>
HMS Aphis 1915
<![if !vml]>
<![endif]> <![if !vml]>
<![endif]>
HMS Aphis 1940 Ministry of Defence photo
<![if !vml]>
<![endif]> <![if !vml]>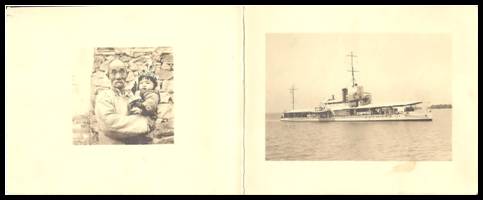 <![endif]>
HMS Aphis Christmas and New Years card
Yangtze Flotilla
China
<![if !vml]>

<![endif]> <![if !vml]>
<![endif]>
HMS Aphis Christmas and New Years card 1934-35
China Station
HMS Cicala
<![if !vml]>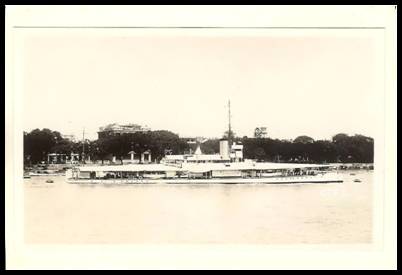 <![endif]> <![if !vml]>
<![endif]>
HMS Cicala River Gunboat China
<![if !vml]>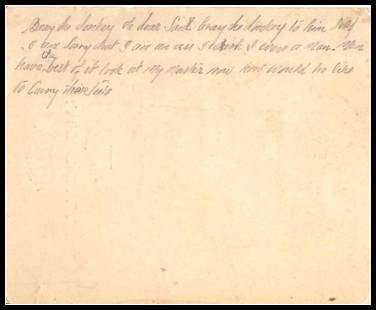 <![endif]> <![if !vml]>
<![endif]>
HMS Cicala Menu (c1930)
<![if !vml]>
<![endif]>
River Gunboat HMS Cicala 1915 Canton Dry-dock. Sunk 1941
HMS Cockchafer
<![if !vml]>
<![endif]>
HMS Cockchafer 1881 Photo
260 ton, 60 horsepower steam gunboat built on the Thames in 1855.
Served 17 years on India and China Stations. Sold Shanghai 1872.
<![if !vml]>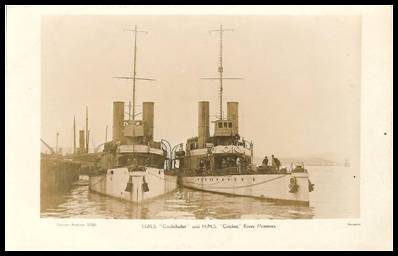 <![endif]>
HMS Cockchafer and HMS Cricket River Gunboats 1915
<![if !vml]>
<![endif]>
A rare original watercolour painting of HMS Cockchafer by the artist WJ Sutton
(signed lower right)
The British artist William James Sutton is well known for his watercolours of warships and was active from 1900 till the 1930's, he was based in Portsmouth.
HMS Cockchafer was a Royal Navy Insect class gunboat. She was built by Barclay Curle, and launched on 17 December 1915 as the 5th Royal Navy ship to carry the name. In 1943, Cockchafer was transferred to the Mediterranean Fleet at Malta. She took part in operations in Sicily. (Operation Husky).
Following the invasion of Italy (Operation Baytown) and the Assault on Elba, (Operation Brassard)) Cockchafer was employed on harbour duties in Taranto in late 1944.
HMS Cockchafer Crewmember's Personal Diary 1932
<![if !vml]>
<![endif]> <![if !vml]>
<![endif]>
<![if !vml]>
<![endif]> <![if !vml]>
<![endif]>
HMS Cricket
<![if !vml]>
<![endif]>
An original card of HMS Cricket with a searchlight on a Zeppelin Hand dated 1916
<![if !vml]>
<![endif]> <![if !vml]>
<![endif]>
An actual WW1 Magic Lantern slide, of the Royal Navy river gunboat HMS Cricket c1915, with a print on the left
<![if !vml]>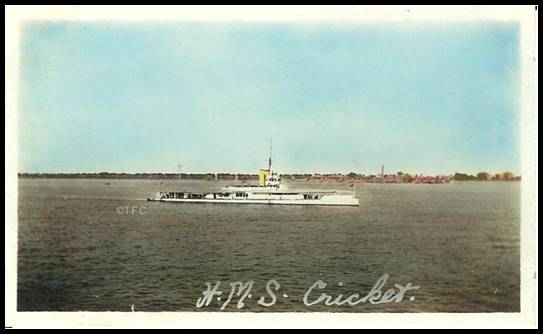 <![endif]>
HMS Cricket on the Yangtze c1920s
HMS Gnat
<![if !vml]>
<![endif]>
HMS Gnat Insect Class Gunboat
HMS Ladybird
<![if !vml]>
<![endif]>
<![if !vml]>
<![endif]>
(Courtesy of David Richardson)
<![if !vml]>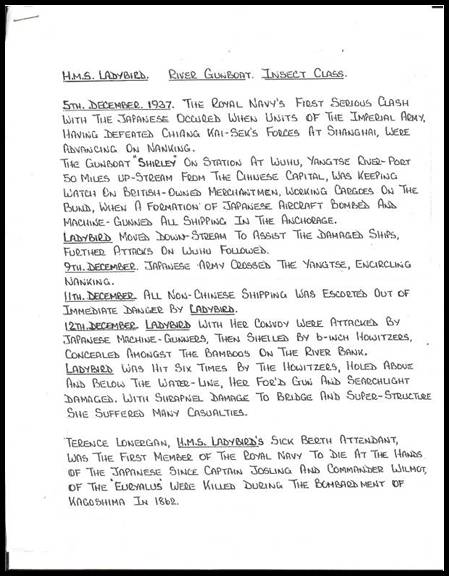 <![endif]> <![if !vml]>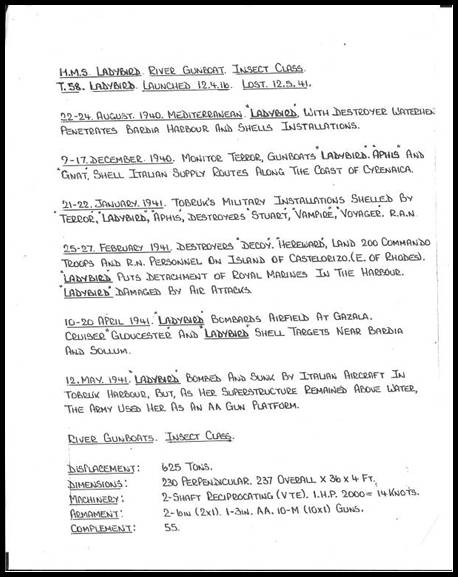 <![endif]>
HMS Ladybird River Gunboat - hand written account from Dad's ditty box
<![if !vml]>
<![endif]>
HMS. Ladybird Insect Class River Gunboat
at Malta 1921
<![if !vml]>
<![endif]>
Mr David Richardson Portsmouth 2010
Father Ernest, served on HMS Ladybird 1937-41
Portraits on wall: (left to right) Dave's Mum, (centre) Dad Ernest and H.M.S. Ladybird on the Yangtze
HMS Mantis
<![if !vml]>
<![endif]>
Original postcard of HMS Mantis Left and HMS Moth
<![if !vml]>
<![endif]>
HMS Mantis 65th Anniversary re-occupation of Kut-al-Amara (The Tigris Flotilla)
(Click to enlarge – click again to enlarge more)
For further information on the Mesopotamian Campaign 1914-1918 refer:
http://www.naval-history.net/WW1Battle1408Mesopotamia.htm
HMS Moth
<![if !vml]>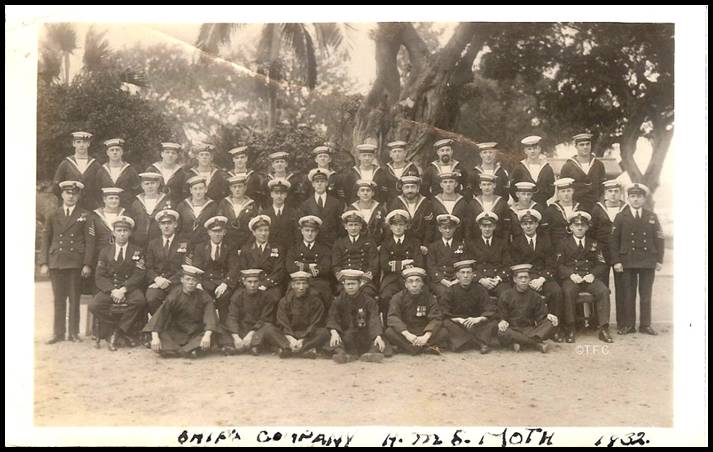 <![endif]>
HMS Moth Ship's Company 1932
Note: ships mascot front row
HMS Tarantula
<![if !vml]>

<![endif]> <![if !vml]>
<![endif]>
HMS Tarantula Christmas and New Years Card 1930s
Yangtze River
China Station
<![if !vml]>
<![endif]> <![if !vml]>
<![endif]>
HMS Tarantula at Hong Kong Original Postcard
Tarantula &Scarab built by Wood & Skinner