<![if !vml]><![endif]>FRANK. S. TAYLOR FAMILY AND ROYAL NAVY HISTORY. NET <![if !vml]><![endif]>
FRED (KIWI) LEMBERG
H.M.S. Scarab
Able Seaman Service No 3486
Royal New Zealand Navy.
June 1943 – 1944
Kiwi's first hand account
We have been very fortunate in receiving a video, of Kiwi being interviewed and filmed by his daughter Jeni.
The video includes details of
Kiwi joining HMS Scarab Royal Navy Insect Class River Gunboat, at Alexandria, Egypt in March 1943
Onboard duties, shipmates and life aboard HMS Scarab
The invasion of Sicily (Operation Husky)
The invasion of Italy (Operation Baytown)
The camaraderie, fellowship and spirit among these serving men was outstanding. From water polo to battle they endured and shared.
On shore leave and in their duties they were a team. The photographs and personal accounts bear eloquent witness to this.
The confinement of the ship and the constant threat of destruction no doubt played their part but these men were a very closely knit 'band of brothers'.
Please click here to view Kiwi's interview with Jeni
<![if !vml]>
<![endif]>
Frederick John Eastwood Lemberg
(Kiwi)
<![if !vml]>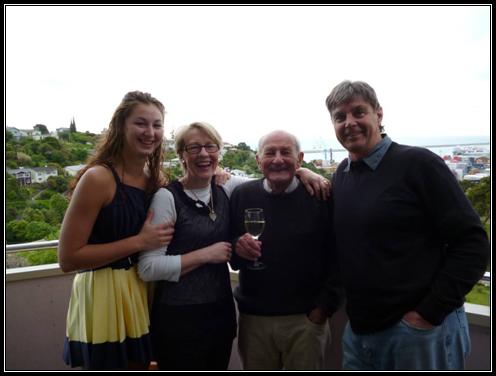 <![endif]>
Sarah (granddaughter) Jeni (daughter) Fred and Gary)
In addition please also refer to Fred (Kiwi) Lemberg's story and first hand account click here Fred (Kiwi) Lemberg