FRANK S. TAYLOR FAMILY AND ROYAL NAVY HISTORY.NET
H.M.S. SCARAB
Lt. Ewan Cameron
Early 1943 – February 1944
Royal New Zealand Navy Volunteer Reserve
Lieutenant
THE SKIPPER
This page is dedicated to the Memory of
Lt. Ewan Cameron.
May his name live forever more
and be remembered with affection and honour.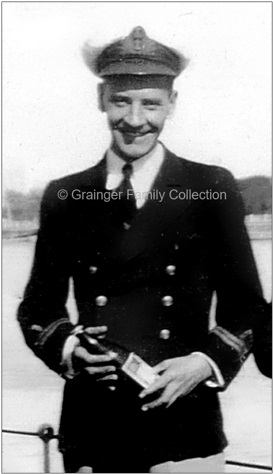 Skipper Ewan Cameron
For many years we have sought and been unable to find details regarding the Skipper of H.M.S. Scarab.
Until now.
After correspondence with Lt. Cameron's niece Sarah Cameron and a very thorough research effort by MICHAEL WYND
Researcher, National Museum of the Royal New Zealand Navy, we can present the following
1. Far East and the Mediterranean.
2. Background Events and Return to New Zealand
4. The Evidence – Survivors' Accounts
STOP PRESS
I thank you and everyone involved in taking the time and effort in researching,
writing and documenting the story of my uncle Ewan.
I enjoyed every part of his story and although some things were hard to read
regarding the events leading up to Ewan's death, knowing the
extreme circumstances of what occurred and the distress that it caused my
Great Grandparents is a hard one to think about and comprehend.
I thank you all again from the bottom of my heart for all that you have done to
make sure my uncle Ewan's story was told
and that he was and will be recognised for the great man that he was.
Sarah Cameron
Sept 2022
Author's Note
A conclusion regarding Lt. Cameron's story has yet to be published.
We are still researching and acquiring additional information
and will add those details as soon as possible.
H.M.S. Scarab
Next Section:
Far East and The Mediterranean